Edge Delta was founded by Ozan Unlu and Fatih Yildiz in 2018. The concepts behind Edge Delta dawned on both Ozan and Fatih simultaneously, as they experienced the challenges and limitations of traditional monitoring technologies firsthand. Recent advances in technology allowed the founding team to take a novel approach to solve an immediate need for DevOps, IT/Ops, and Security teams.
As a Dev Lead at Microsoft and a long-tenured Senior Solutions Architect at Sumo Logic, Ozan had the opportunity to work with hundreds of organizations of all shapes and sizes implementing their observability infrastructure. Fatih on the other hand, a seasoned engineer at Microsoft and Twitter, developed and operated highly complex distributed systems at petabyte scales.
Through their experiences they both came to the conclusion that centralizing, indexing, and storing all raw monitoring telemetry, at all times, is not a scalable solution. Their history working on projects together as engineers at Microsoft brought them back together and the Edge Delta platform was created.
---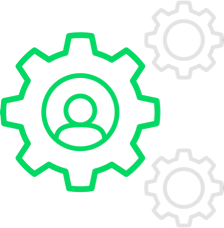 ---
---
Get distributed machine learning insights without limits
Achieve real-time intelligence
Provide fast incident response Improve SLAs and performance
Short and Sweet Headlines are Best!
---
"The SRE team just let me know your stuff kicks ass"

- VP of Product Engineering
Log Data

Time-Series Metrics

Events

Distributed Traces
Short and Sweet Headlines are Best!
Log Data

Time-Series Metrics

Events

Distributed Traces