I worked with MessageYes' client, Fanjoy, on a messaging platform. Fanjoy partners with high-ranking YouTube influencers and sells merchandise they've designed. They were experimenting with text messaging as a promotional tool for their most valuable influencer – Jake Paul. I designed a landing page, as well as created a custom, hand illustrated, responsive hero image for the site. I then designed a user experience that would be simple enough for the development team to produce and test.I also created a Stripe payment page and a sprite.
I also designed a second, more detailed version of this experience in which a user would select their size in message. This type of messaging experience proves to be useful in that it keeps the user from exiting the message thread, making the purchasing process frictionless.
Services: Illustrative Branding, Website Design, User Experience Design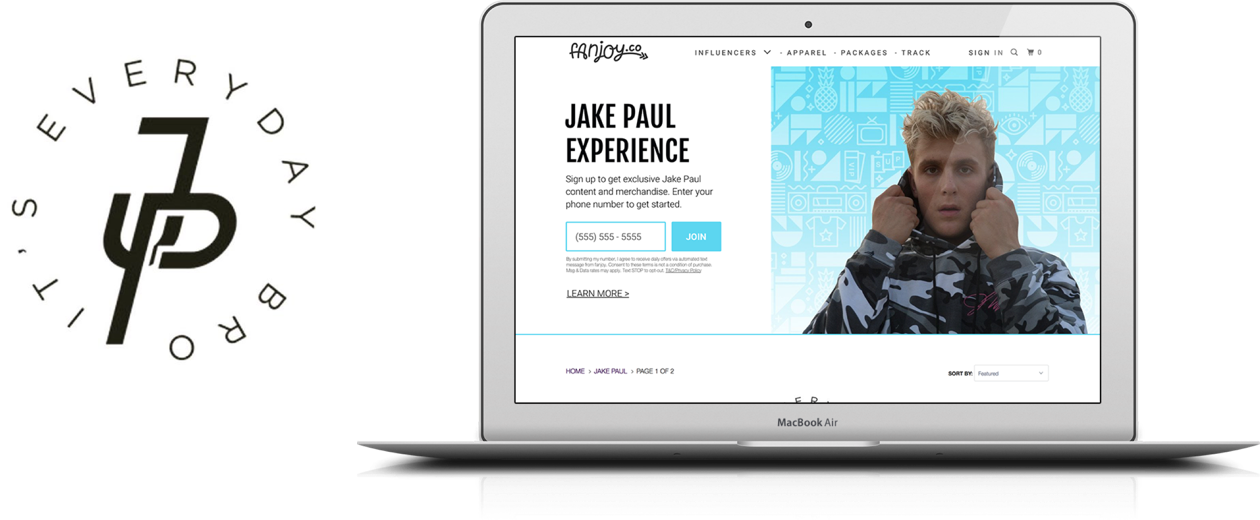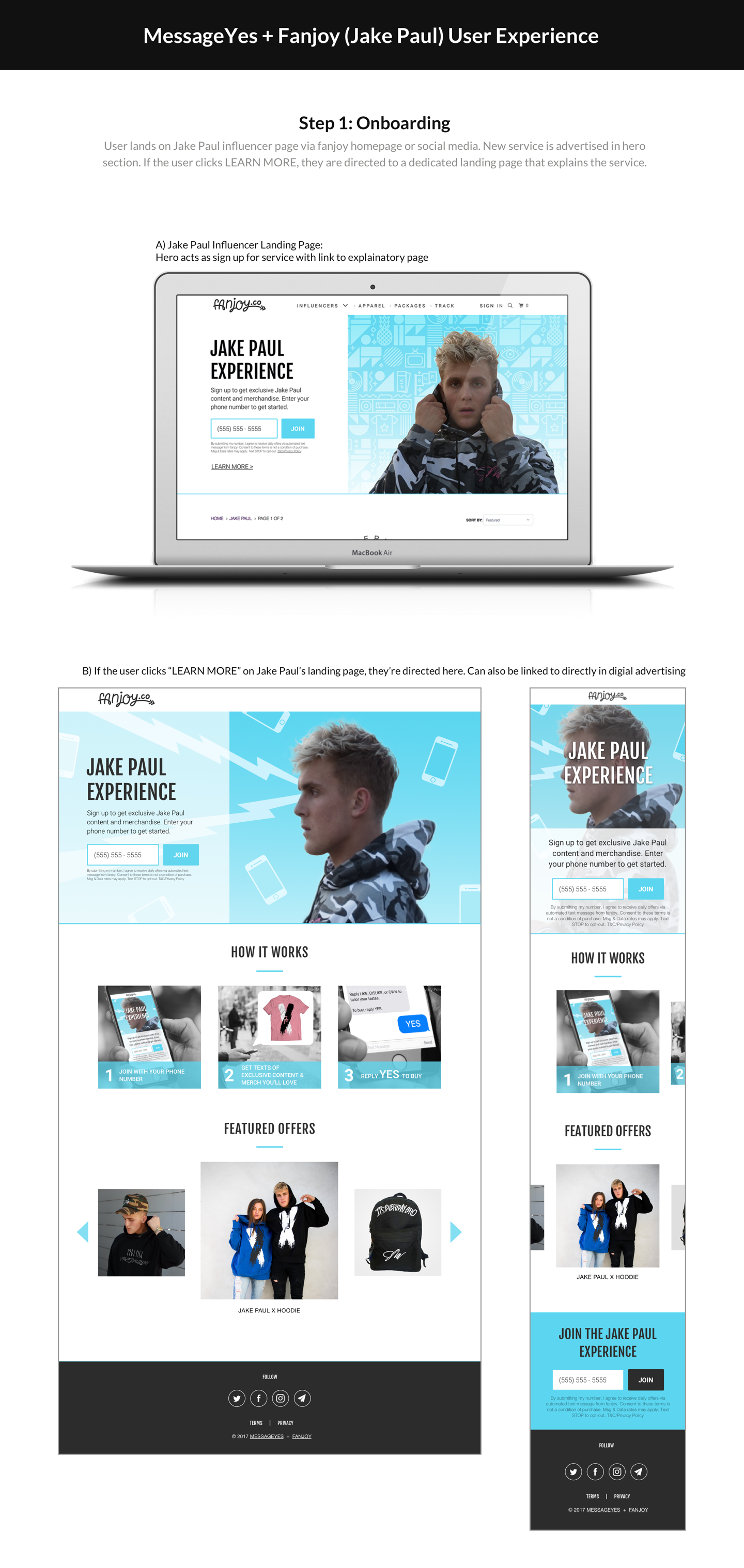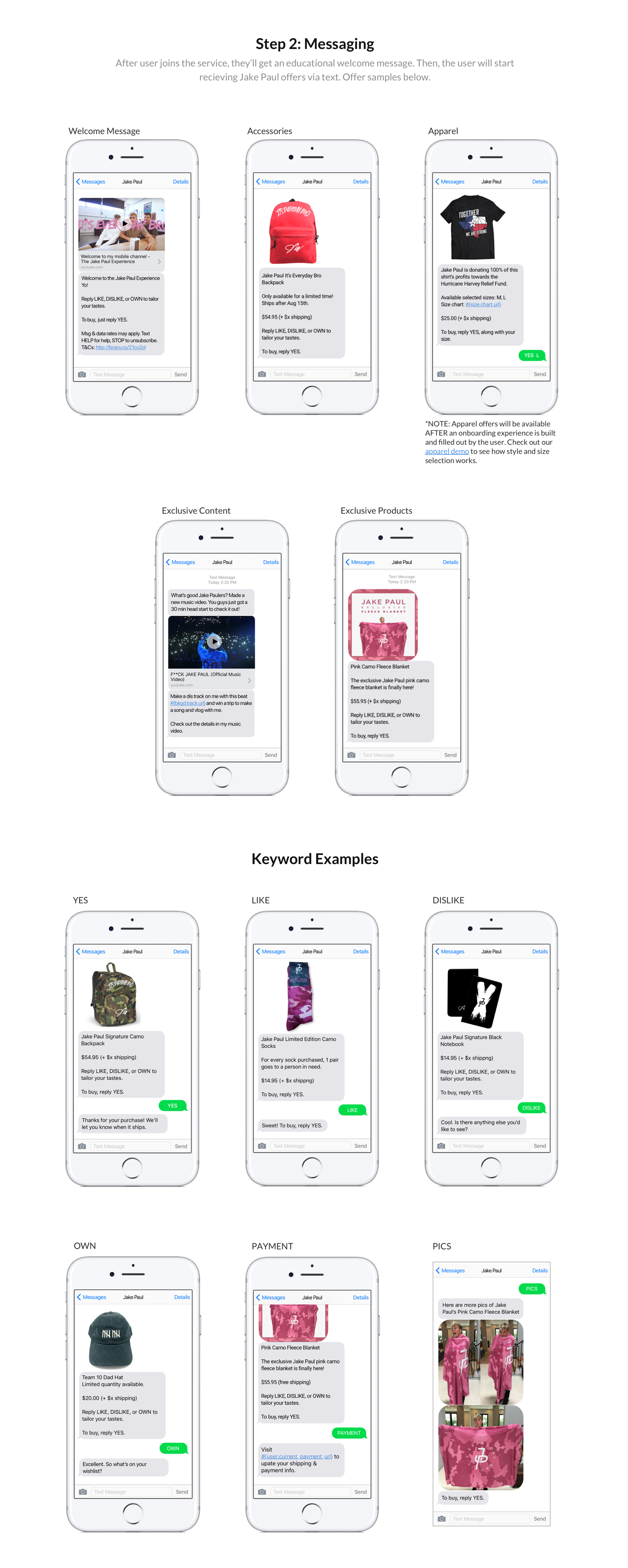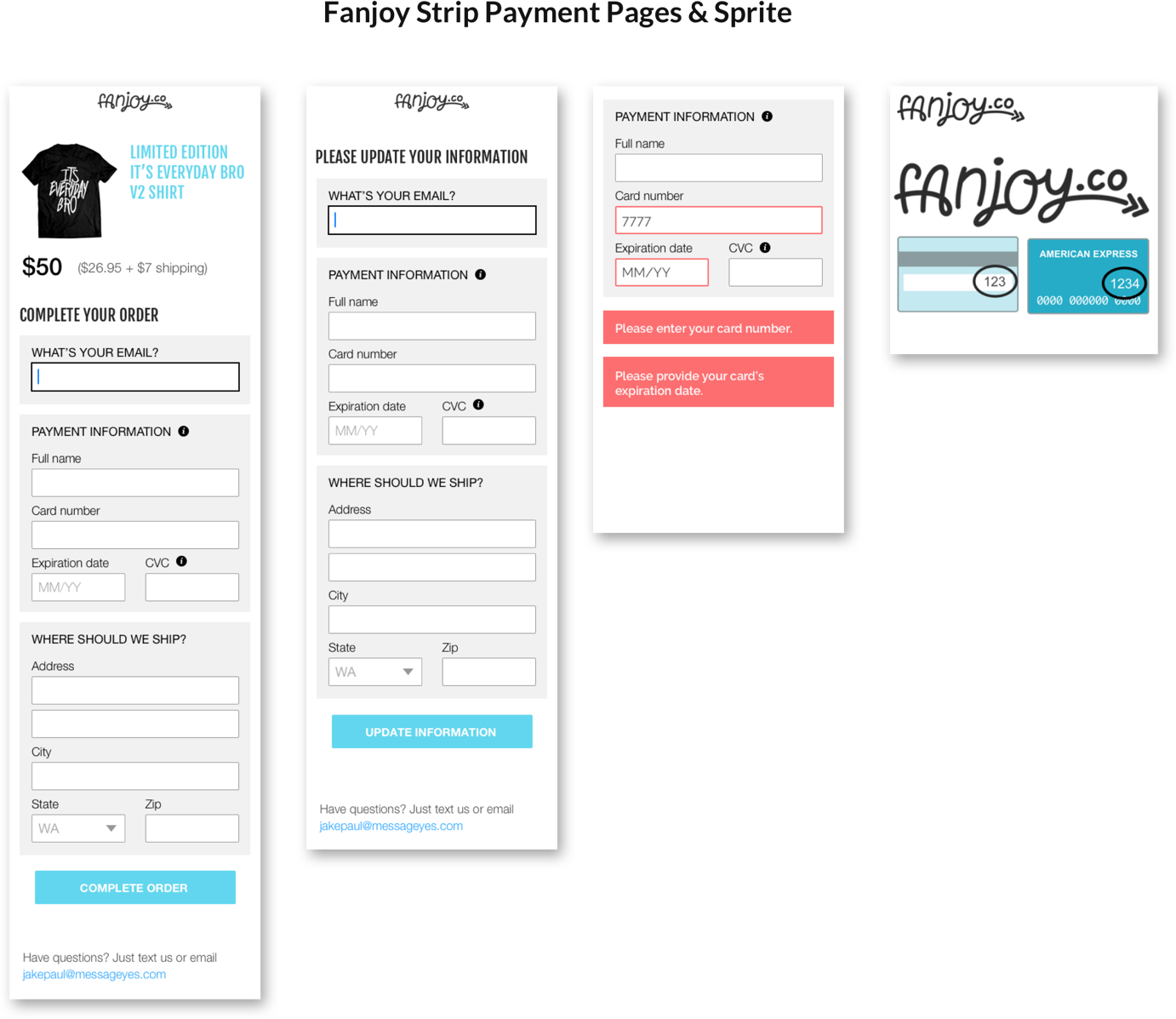 Fantastic! Hit the button below to get started.