This popular high-end sneaker retailer wanted to create an exclusive, first access program specifically for their VIP customers (those who spent $2,000+ per year).
I designed an elevated onboarding experience that allowed the user to select specific brands, sizes, and shoe types they wanted to have first access to that fit their brand guidelines.
Stadium Goods sells 16 different brands of shoes. There are 25 Air Jordans alone, so this made for a fun and interesting challenge.
Services: UX Design, Web Design, Copywriting, & Editing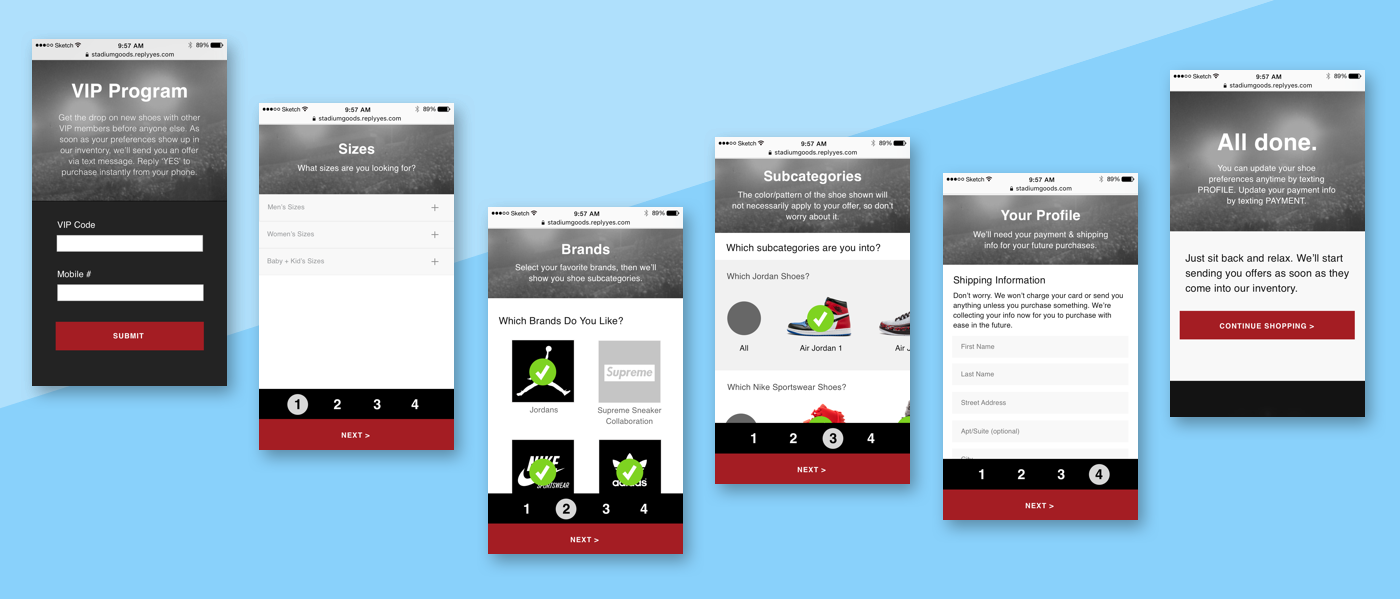 ---