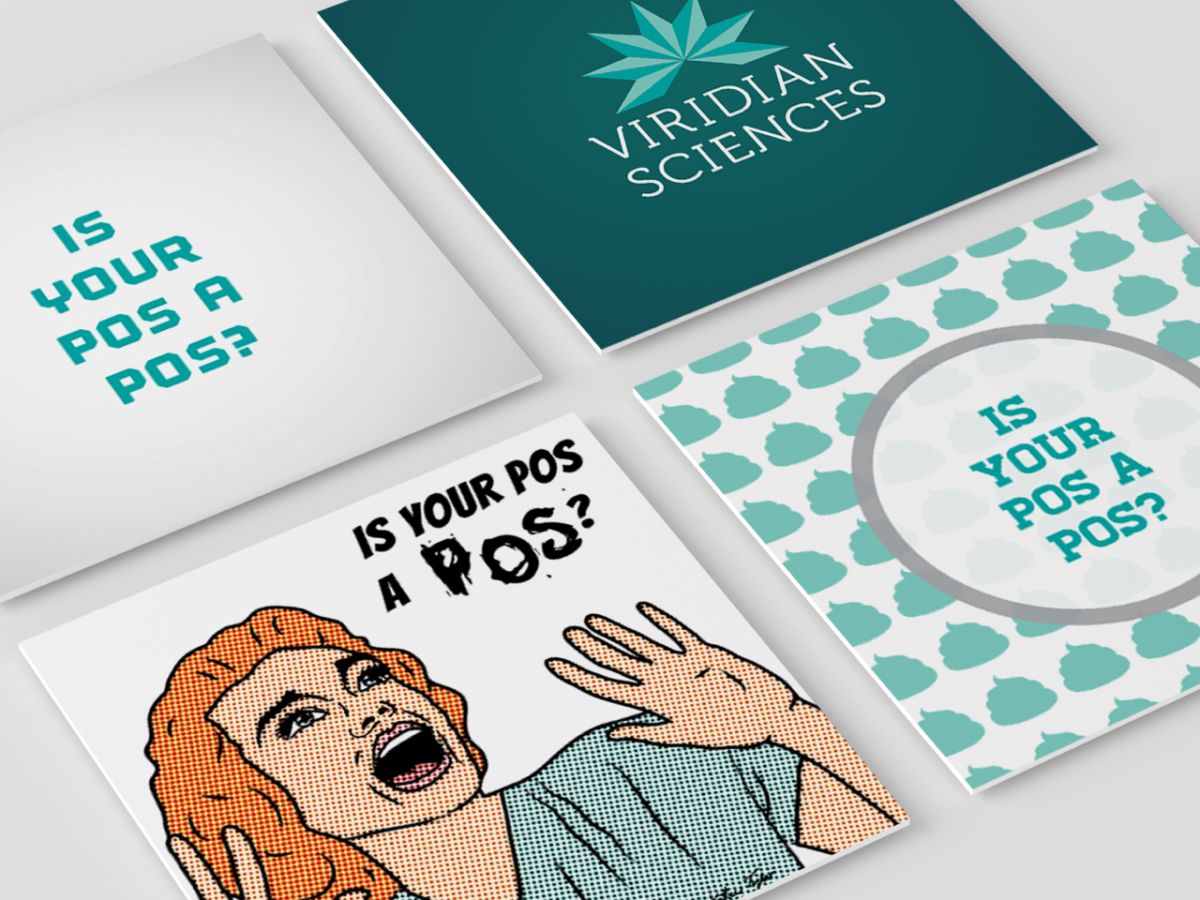 ---
Viridian Sciences is a company that constantly goes on the road to various trade shows and expos all over the west coast. They were in need of a quick visual aid that would stand out from the rest and be able to work with all different types of audiences.
After consulting with them, I decided it would be best to create multiple designs. That way, they could test their market of potential clientele by setting all of them out to see which ones were picked up the most. So far, the favorite has been the proper 1950s woman standing back in shock to see something so filthy as a POS.
Even though the subject matter of the designs varied, I still wanted to maintain a sense of order, so I made them all the same size and made sure to incorporate Viridian Sciences' brand colors.
Shown are four different 5" x 5" trade show handouts printed on heavy, matte paper stock.
---
Services: Illustration & Print Design